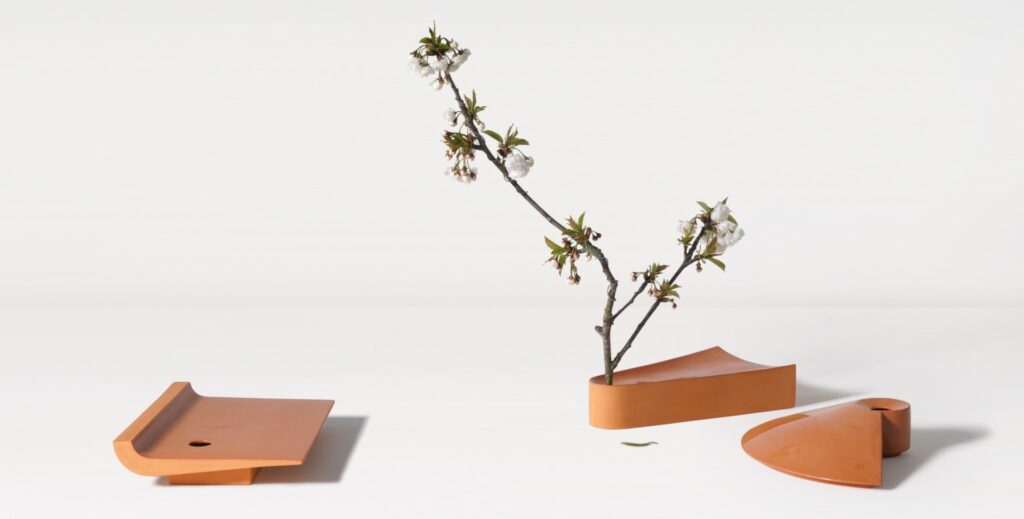 LES VASES COUCHÉS
BACHABACHA, KAWARA and AZE are to be seen as reminiscences of sensations experienced in Japan. Objects that offer a different approach to floral art and the use of the vase.
A more oriental vision, more horizontal too, these three pieces are like poetic quotations of more or less ephemeral liquid expanses: puddle, river bed, shore…

Subtle forms with refined silhouettes, the character changes when they are inhabited by plants and then become like small landscapes conducive to daydreaming, evoking calm, flatness and reflection at the same time.
A composition that blends the lines of the vase with those of the flowers and branches placed there.
>> VASES COUCHÉS are available on our online shop.